Awareness Stories
How to Identify Fake PPE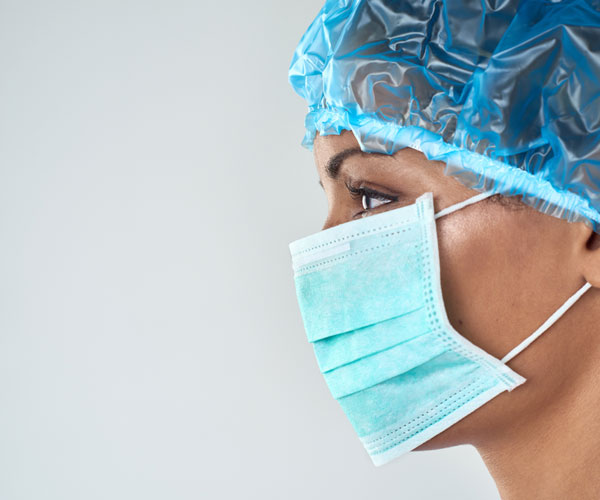 Where there is fear, opportunists come out in full force to take advantage of unsuspecting buyers.
That's why we've put together this list of warning signs to help you find authentic Personal Protective Equipment (PPE) that will adequately protect your workplace, staff, customers, and you.
So make sure you check out the list below before you commit to purchasing bulk quantities of PPE from third party marketplaces or websites.
1. Is the business real?
A brick and mortar store is a good sign that the seller is a legitimate business and sells real PPE. One simple tip is to check the business address in services like Google Maps.
These services can retrieve images of the store proving what the business says is true. Needless to say you should red flag a seller if you happen to retrieve a private residence in your search.
At Peak we've been in the apparel business for over thirty years. Our head office and factory is located at 505 Alexander St, Vancouver in Beautiful British Columbia
2. Is the price way below market value?
As a buyer, you are going to compare and choose the product that is the best bang for your buck. However, when prices are too good to be true, most likely they are. Product prices below the MSRP are usually signs of items that are either fake or defective.
At Peak our prices are competitive and we can work with you to create a "Complete Production Program Approach" to fit your budget.
3. Are they making outrageous claims?
Making outrageous claims is another sign to look out for. Legitimate businesses are mindful of the wording they use to sell products. No business wants a false advertising lawsuit.
At Peak, as per our terms of service, we strive to have our data be as accurate as possible. We take pride in products we offer you, and are determined to ensure our front line health professionals have the supplies they need to keep everyone safe.
4. Check their email and domain info
Is the domain for contact email from a free email service like google, bing, or 163.com. Legitimate businesses will have a domain that matches their store.
One quick way of verifying the email address is by Googling the email. See what results or reviews you retrieve. Be warned, some results might shock you. This tip can tell you lots about the seller.
Another way to verify a business domain is to check how long the domain has been operational. You can do this by doing a Lookup on services like whois.net. These services can provide valuable data ranging from the creation of the domain to the owners home address.
5. Do they have real policies?
Legitimate businesses will have policies about their business practices. These policies can include important information on Terms of Service, Shipping, Processing of Personal Data etc…
At Peak our policies are openly available to the public and can be found in the footer of our homepage. We have a Return Policy, Shipping & Delivery Info, Privacy Policy and more.
Final Word
You want to be prepared when committing to bulk purchases of PPE. Hopefully these tips will help aid your decision to find the right PPE for your business. The well being of your staff and customers depend on your business decision.
Contact Peak now to inquire about our competitive pricing and "Complete Production Program Approach"
Contact Us
Contact Us